Sundown Audio Package: (2) E-12 V3 D4 12" Subwoofers + (1) SAE-1000D v2 Monoblock Amplifier

Sundown Audio Package:
Two E-12 V3 D4 12" Subwoofers + One SAE-1000D Monoblock Amplifier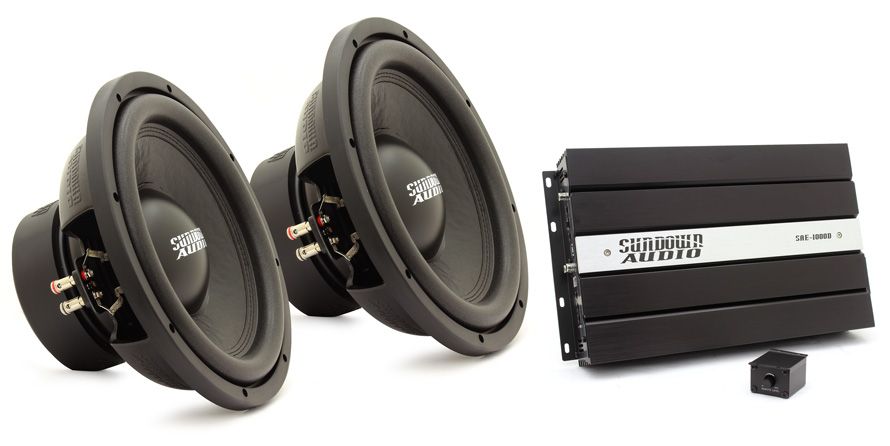 Here at WoofersEtc we make it easier for you to choose a system by coming up with perfectly matched amp and subwoofer combos. This takes the guessing game out of the equation. Now you have a one click buying experience for your Sundown Audio bass needs. This combo features two all-new E12 V3 D4 12" subwoofers and the powerful SAE-1000D monoblock amplifier.
---
Two Sundown Audio
E-12 V3 D4 12" Subwoofers
First up in this great Sundown Audio combo is the third version of Sundown's acclaimed E series that is all-new for 2016. Since Sundown introduced the first E series in 2012 they have sought to push the limits of entry-level woofers forward. Typically entry level woofers are highly limited in terms of linear excursion, mechanical ruggedness, and thermal performance - all of these bars have been raised once again for their third generation E series.
The new stamped steel frame is also significantly stronger than previous generation E series woofers and features an enhanced "Sundown style" high pressure vented spider landing. Working in conjunction with a motor ventilation system based on Sundown's SA series and the new, larger voice coil the third generation E series possesses thermal capacity unheard of in this class of subwoofer.
Bottom-line; if you are looking for a great subwoofer option and do not want to break the bank the Sundown E-Series woofers are for you. They are ideal for anyone from beginners to seasoned professionals seeking industry leading performance at a value price point.
---
One Sundown Audio
SAE-100D V2 Monoblock Amplifier
The second half of this combo is the SEA-1000D V2 monoblock amplifier. The new Sundown SAE series is the result of over 3-years of testing to produce an extremely high quality budget amplifier line for Sundown Audio. Sundown began testing the boards in 2011 and finally released them in 2014 once they were fully satisfied with their performance and long-term reliability. They have consistently generated happy customers ever since. If you are looking to get into a Sundown Audio amplifier and don't need a ton of power then this is the line for you.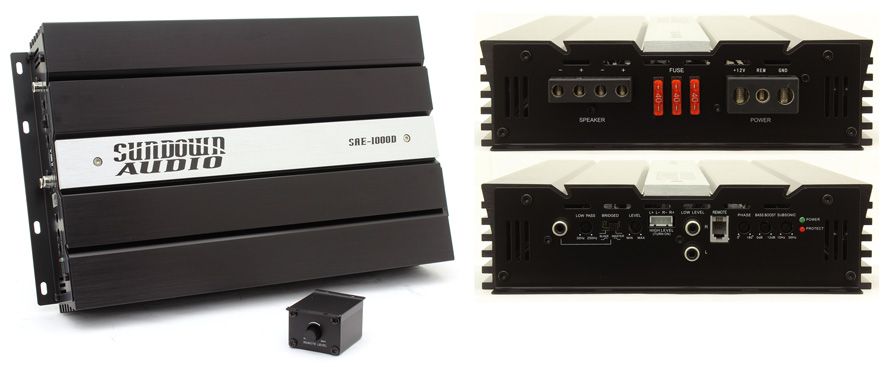 The SAE line is built into a very similar heat-sink as Sundown's SCV and SAX model amplifiers so they can be used in the same install and remain cosmetically consistent.
---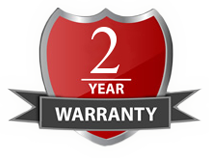 Two Sundown Audio E-12 V3 D4 12" Subwoofers: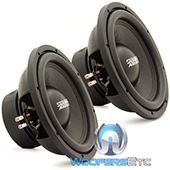 Product Features:
Sundown Audio E-12 V3 D4 12" Subwoofer
Power Handling:

RMS: 500 watts (each)
Total RMS: 1000 watts (two)

Vented magnetic gap
Vented pole piece with optimized geometry
Black Aluminum 2.5" voice coil former for superior heat dissipation
High Temperature 4-Layer copper voice coil wire
Spring Loaded Terminals
Stitched-On "Mini-XL" Tinsel Leads to prevent fatigue and failure
High strength stamped steel frame
Optimized for small, ported enclosures
Xmax = 14mm one-way by 70% BL
Box Recommendations:
Sealed: 1.0 ft^3
Ported: 1.75 ft^3
Displacement: 0.12 ft^3
Depth: 6 1/2"
Outside Diameter: 12 1/4"
Cut-Out: 11 1/8"
Recommended Tuning: 32hz
Recommended Port Area: 28 in^2
One Sundown Audio SAE-1000D V2 Monoblock Amplifier: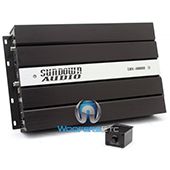 Product Features:
Rated Power Output (Tested Voltage 14.4 Volts):

RMS Power 2-Ohms Linked: 2000W
RMS Power 1-Ohm Mono: 1000W
RMS Power 2-Ohm Mono: 500W
RMS Power 4-Ohm Mono: 250W

Digital Class-D Linkable Monoblock Amplifier
MOSFET PWM Power Supply
1-Ohm Stable Load
24dB/Oct - Variable Low Pass Filter
24dB/Oct - Variable Subsonic Filter
12dB/Oct - Variable Bass Boost
180 Degree Variable Phase Shift
4-Way Protection Circuit (Thermal, Voltage Speaker Short and DC Offset)
Wired Remote Control
Product Specifications:
Low Pass Frequency Crossover: 30Hz - 250Hz
Subsonic Filter: 10Hz - 50Hz
Bass Boost - 45Hz: 0-12dB
Phase Shift Control: 0-180 Degree
Frequency Response: 10Hz - 250Hz
Input Sensitivity: 6 - 0.2 Volts
Signal Noise Ratio: >100dB
THD 4-Ohms: <0.5%
Efficiency 4-Ohms: 86%
Recommended Fuse Rating: 40A x 3
Dimensions: 13.1" L x 8.5" W x 2.3" H
In the words of our customers
I think this should always be in stock everyone should have this setup in their car or truck