Focal ISN 130-XO 5.25" 50W RMS Integration Series Slim 2-Way Component Speakers
Focal ISN 130 5.25" 50W RMS Integration Series 2-Way Component Speakers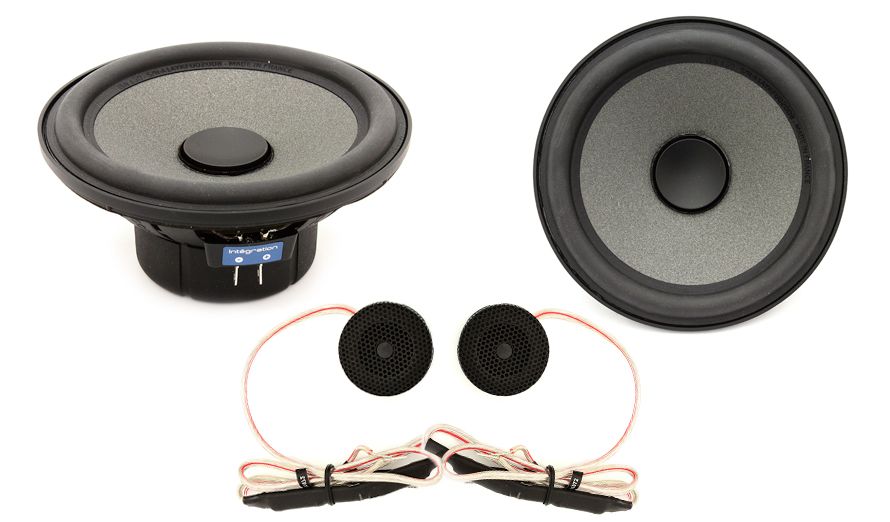 The ISN 130 kit is not only a highly sensitive, top of the range kit, but is also a technically versatile component which can be installed in a wide variety of installation positions. Focal have directed their design efforts towards the mechanical aspects, as well as towards the acoustics. The fixing system is, therefore, unique and is suitable for 2, 3 and 4 point fixation systems, by means of the clip-on, detachable lugs on the edge of the frame.
---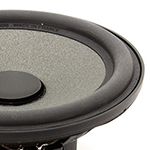 POLYGLASS WOOFER Warm Natural Sound
Polyglass technology ensures a warm hi-fi sound, which will bring you memorable musical experiences while you listen in your car. Polyglass technology, exclusive to Focal, consists in applying molten glass microballs on a cellulose pulp cone. This process combines an excellent paper damping with glass rigidity.
---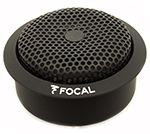 ALUMINUM / MAGNESIUM TWEETER Detailed Highs
The Integration Series components use an aluminum/magnesium inverted dome tweeter that provides crystal clear highs. The inverted dome technology directly radiates into the air, with maximum efficiency, which is translated into an extremely precise soundstage.
---
ABS SPEAKER BASKET Controlled Resonance
Continuing with the outstanding material quality is the molded ABS plastic basket. Focal chose to use ABS as it is very ridged, lightweight and absorbs resonance frequencies that can radiate through a traditional metal basket.
---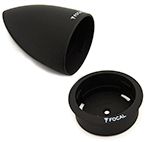 TWEETER MOUNTS Flush or Pod
If you're not sure how you want to mount your tweeters, Focal has included two types of mounts. First is the flush mount that sits flat against the area you want to install the tweeter. Second is the angled pod mount that gives you more choices for staging your sound system.
---
Shallow Mount: Fits Almost Anywhere
With an extremely shallow mounting depth the Integrations Series can be used in many applications where space is at a premium. With a minimum mounting depth of 1-7/8 inches (without magnet boot) the ISN 130 is one of the best sounding speakers that can fit into extremely tight areas without sacrificing sound quality.
---
---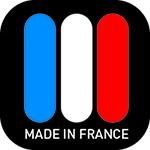 Product Features:
5.25" component speaker system (includes 2 woofers, 2 tweeters, and hardware)
Power Handling:

6-50 watts RMS power range (100 watts peak)

Polyglass woofer with butyl rubber surround
Non-resonant ABS/fiberglass basket
1" Aluminum/magnesium inverted dome tweeter
Flush and pod mount for tweeter mounting
Built-in crossovers
Innovative basket fixing
Removable clips supplied
Neodymium magnet: powerful compact: 2.65" (67.4mm with rubber cap) & 1.75" (45 mm without cap)
Frequency response: 80-28,000 Hz
Sensitivity: 87.13 dB
Woofer Top Mount Depth with Magnet Boot: 2-1/16"
Woofer Top Mount Depth without Magnet Boot: 1-7/8"
Tweeter Top Mount Depth w/ flush mount: 6/8"