Sundown Audio E-12 D4 v.4 12" 500W RMS Dual 4-Ohm E Series Subwoofer

Sundown Audio E-12 D4 v.4

12" Dual 4-Ohm E Series Subwoofer
The Fourth version of our acclaimed E series is all new for 2021. Since we introduced the first E series in 2012 we have sought to push the limits of entry-level woofers forward. Typical entry level woofers are highly limited in terms of linear excursion, mechanical ruggedness, and thermal performance – all of these bars have been raised once again for our third generation E series.
The new stamped steel frame is also significantly stronger than previous generation E series woofers & features an enhanced "Sundown style" high pressure vented spider landing. Working in conjunction with a motor ventilation system based on our SA series & the new, larger voice coil the third generation E series possesses thermal capacity unheard of in this class of subwoofer.
Bottom-line; if you are looking for a great subwoofer option and do not want to break the bank the Sundown E-Series woofers are for you & these are the best E series made to date. They are ideal for anyone from beginners to seasoned professionals seeking industry leading performance at a value price point.
---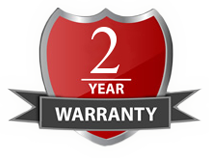 Product Features:
Sundown Audio E-12 D4 v.4 12" 500W RMS Dual 4-Ohm E Series Subwoofer
Power Handling:
Voice Coil Configuration: Dual 4-ohm
Xmax = 14mm one-way by 70% BL
Vented magnetic gap
Vented pole piece with optimized geometry
Black Aluminum 2.5" voice coil former for superior heat dissipation
High Temperature 4-Layer copper voice coil wire
Spring Loaded Terminals
Stitched-On Mini-XLm Tinsel Leads to prevent fatigue and failure
Box Recommendations:
Sealed: 1.0 ft^3
Ported: 1.75 ft^3
Displacement: 0.12 ft^3
Depth: 6 1/2"
Outside Diameter: 12 1/4"
Cut-Out: 11 1/8"
Recommended Tuning: 32hz
Recommended Port Area: 28 in^2
Weight: 21LB
| | | |
| --- | --- | --- |
| DC Resistance (Re) | Ω | 6.1 |
| Resonance Frequency (Fs) | Hz | 36.6 |
| Equivalent Volume (Vas) | L | 30.8 |
| Electrical Q Factor (Qes) | | 0.53 |
| Mechanical Q Factor (Qms) | | 4.58 |
| Total Q Factor (Qts) | | 0.47 |
| Force Factor (BL) | NA | 24.4 |
| Moving Mass (incl. Air Load) (Mms) | g | 224.0 |
| Suspension Compliance (Cms) | mm/N | 0.08 |
| Sensitivity | 1w / 1m | 86.4 dB |
| Sealed Enclosure Suggestion | cu. ft. | 1.0 |
| Ported Enclosure Suggestion | cu. ft. | 1.75 |
| Displacement | cu. ft. | 0.12 |
| Depth | in | 6.5 |
| Outside Diameter | in | 12.25 |
| Cutout | in | 11.125 |
| Recommended Tuning | Hz | 32 |
| Recommended Port Area | sq. in | 28 |